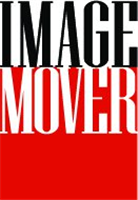 Image Mover Inc.
10051 Bradley Ave
Pacoima, CA 91331-2121
Phone: 877.895.4411
Fax: 877.895.6111
• Trump sues Bob Woodward for releasing audio of their interviews • Former Indiana Gov. Mitch Daniels decides against 2024 Senate run

read more...

Pfizer generated nearly $57 billion in combined sales last year from its Comirnaty Covid-19 vaccine and Paxlovid antiviral pill. That works out ...

read more...